Bhubaneswar Car Rental Service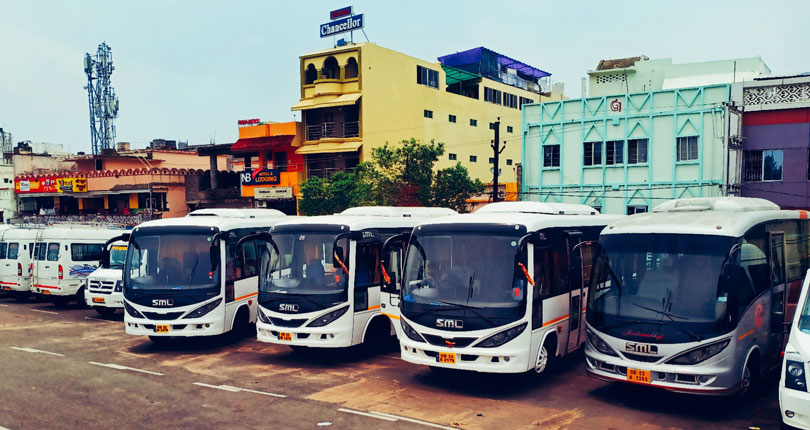 October 14, 2020
Bhubaneswar is known for its excellence in serving its viewers the best places. It has a lot of cultural routes that bind travelers to its rich and high maintained tourist spots. Along with it, Bhubaneswar is known for its large areas covered with numerous temples. Like it is the place for devotees and travelling minds as well. So, you need to be very enthusiastic and travel freak to get the perfect version of Bhubaneswar. So, for travelling around the capital of Odisha, there are a lot of options. It depends on your perspective. But the perfect solution to your travelling issue can be the Bhubaneswar Car Rental Service. Because they serve the best deals and choices for their customers. Along with it, they take care of their customer's point of views and preferences.
Bhubaneswar Car Rental Service Can be perfect for your Everyday Travel
If you are worried about any business tour meetings or any important travel then Bhubaneswar Car Rental Service can serve you the best. Because within making travel diaries they are expert in making your business trips and travel history meaningful. They can serve you best deals to make you meet with the perfect expenses. Along with it the cars and vehicles will be in a very sanitized and comfortable situation. You can cover-up your distance without any agitation. You will be very happy to grip up the best arrangements by these travel agencies in Bhubaneswar.
Skilled Sanitized Process are done to the Respective Vehicles
Bhubaneswar Car Rental Service appoints very well and respectful staffs. They manage and take care of all the social needs of a traveler. They care about the sanitization facility in a great manner. Every busy corner of the vehicle gets sanitized with the proper and perfect process. They book your timing in a very contactless procedure so that you will be away from any kind of infections. So, if you are thinking of navigating some happy travel moments then you should go for the Bhubaneswar Car Rental Service.