Enjoy to your Limits on a Bhitarkanika Tour Package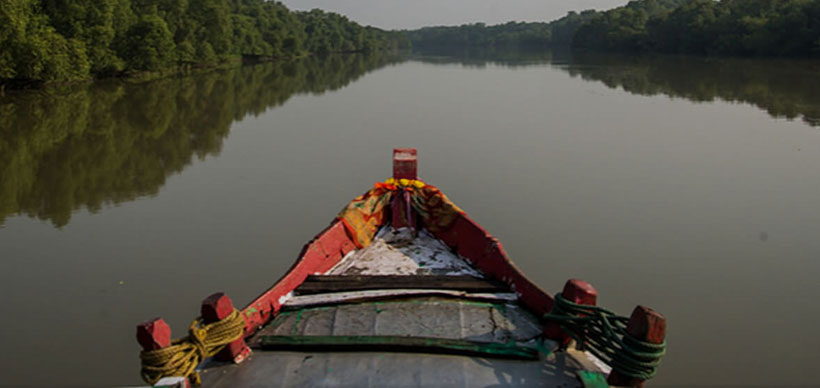 February 4, 2020
Bhitarkanika Tour Package in Odisha is a best way to experience nature and wildlife of Odisha from near distance. Every year lots of people come for Bhitarkanika tour packages and enjoy their time in between the nature's paradise. Let's discuss more about it below.
Overview of Bhitarkanika National Park Tour
Bhitarkanika National Park is a beautiful tourist destination, its 145 km2 large national park; it is located in northeast Kendrapara district in Indian state Odisha. This beautiful natioanl packer was designated as a natioanl park on the date 16 September 1998 and obtained the status of a Ramsar site on 19 August 2002. So it becomes a major tourist attraction for people in Odisha. The park is surrounded by Bhitarkanika Wildlife Sanctuary that is really a big area over 672 km2 (259 sq mi). Gahirmatha Beach and Marine Sanctuary are to the east, separating swamp region and mangroves from the Bay of Bengal.
So many tourists love this place because of this. Also rivers Brahmani, Baitarani, Dhamra, Pathsala are inundated here. Here many mangrove species are present along with that many other floras and fauna were found here, this is the second largest mangrove ecosystem in India. So it's natural that tourist have a huge interest on visiting this wonderful place.
Every year thousands of tourist from all over the world come to visit Bhitarkanika, and enjoy here a lot along with their near and dear once, if you also want to make your holidays special then without wasting much time go online and book a special Bhitarkanika Tour Package and plan your tour. Now Odisha tourism offering good discount on Bhitarkanika Tour Packages take the advantages of that and get a perfect deal.